3rd Quarter 2023 Newsletter
Do Not Grow Weary
Thank you for taking the time to read our updates from Haiti. God continues to remain faithful and safeguard our team, our students and our schools. We are so grateful that he has allowed us to continue our ministry in Haiti and give us more opportunity to serve the children as we grow our ministry.
There are many days working in Haiti where there are outside forces standing in the way of progress. There seems to be so many circumstances that are beyond our control and mountains in the way of progress that can only be moved with God's power. It is in these moments of frustration where I am reminded of Galatians 6:9 which says, " And let us not grow weary of doing good, for in due season we will reap, if we do not give up."
It is true that doing good often leads to the path of MOST resistance. There are certainly forces and circumstances all around us that exhaust our own strength. We must be reminded that we serve an inexhaustible God who will strengthen us and help us press on to continue to serve those He's called us to in Haiti. As we continue to partner together with your prayers and support, we know God will reap a harvest.
You will see some of our updates below. We are so proud of our team in Haiti and the work they put in everyday, no matter the circumstances. Here are a few of our accomplishments this quarter.
We just kicked off our 18th school year in Haiti on October 2, 2023.
We added our 11th school 'The St Marc School'. This school has pre-k through 13th grade and over 300 students
We are launching our new Trade School on November 6th. We will focus on various construction trades.
We hired a new Managing Director woking in Haiti, Charles Fritz
We conducted a special summer feeding program and VBS at theChapel Academy
We are completing our fourth solar system at theChapel Academy
We are partnering with Brighten Haiti to install solar systems and computer labs at all our schools.
We finished construction of the bathrooms at Phillip Christian Academy and Wisconsin School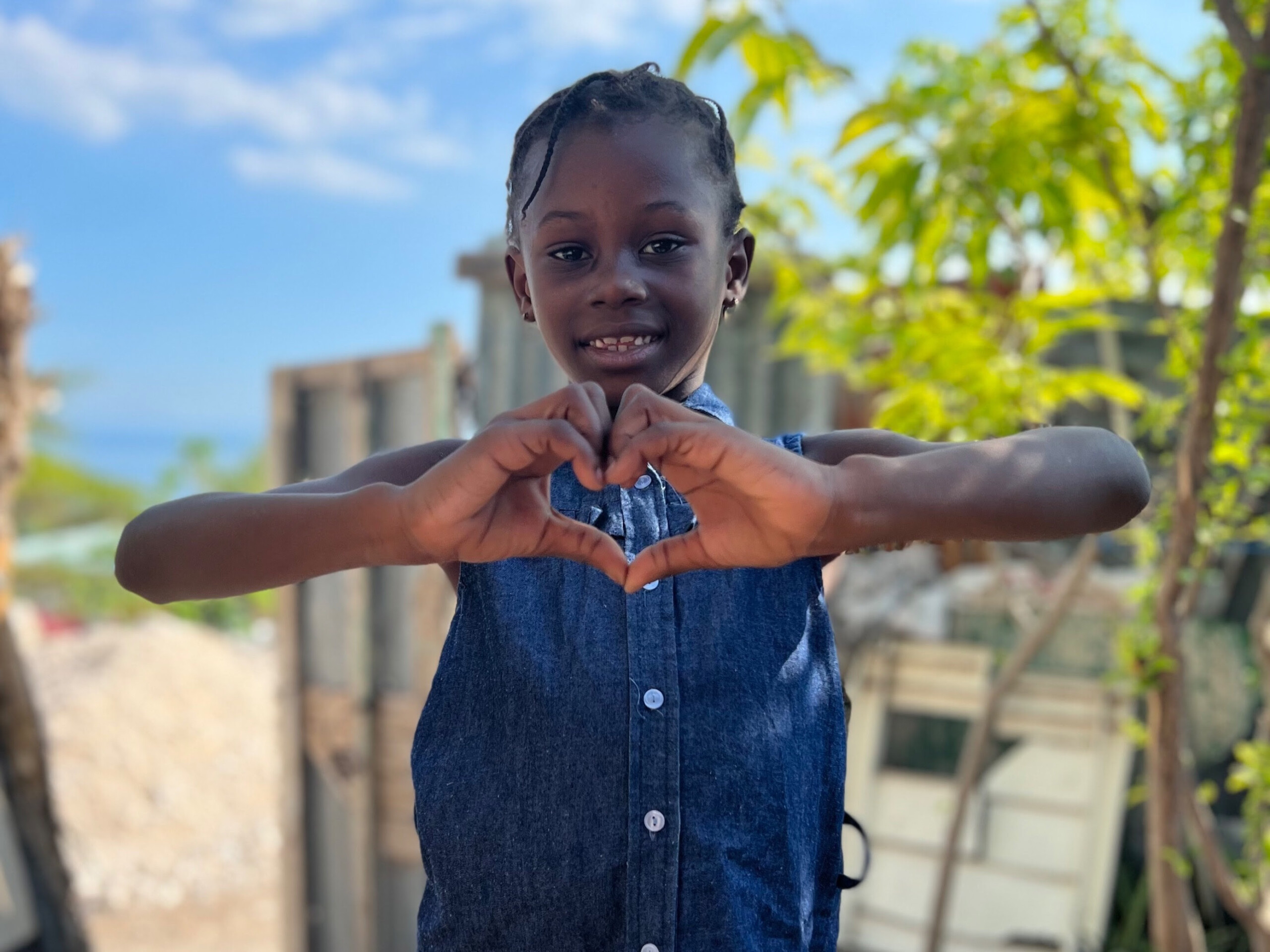 Schools for Haiti would like to thank everyone for your service and giving hearts towards our ministry in Haiti. Your support for our mission in Haiti is essential to help us reach those who are most in need. It is only through Christ-centered education that we will be able to prop up the next generation to create sustainable change for the future of Haiti. We are committed to training our students to think and act with a renewed mind and a biblical worldview.
If God has put it on your heart to give to our ministry, please check out the ways you can give at the end of the newsletter. You can also click on the image above and you will be directed to our support page. We thank you for supporting our mission.
Schools for Haiti News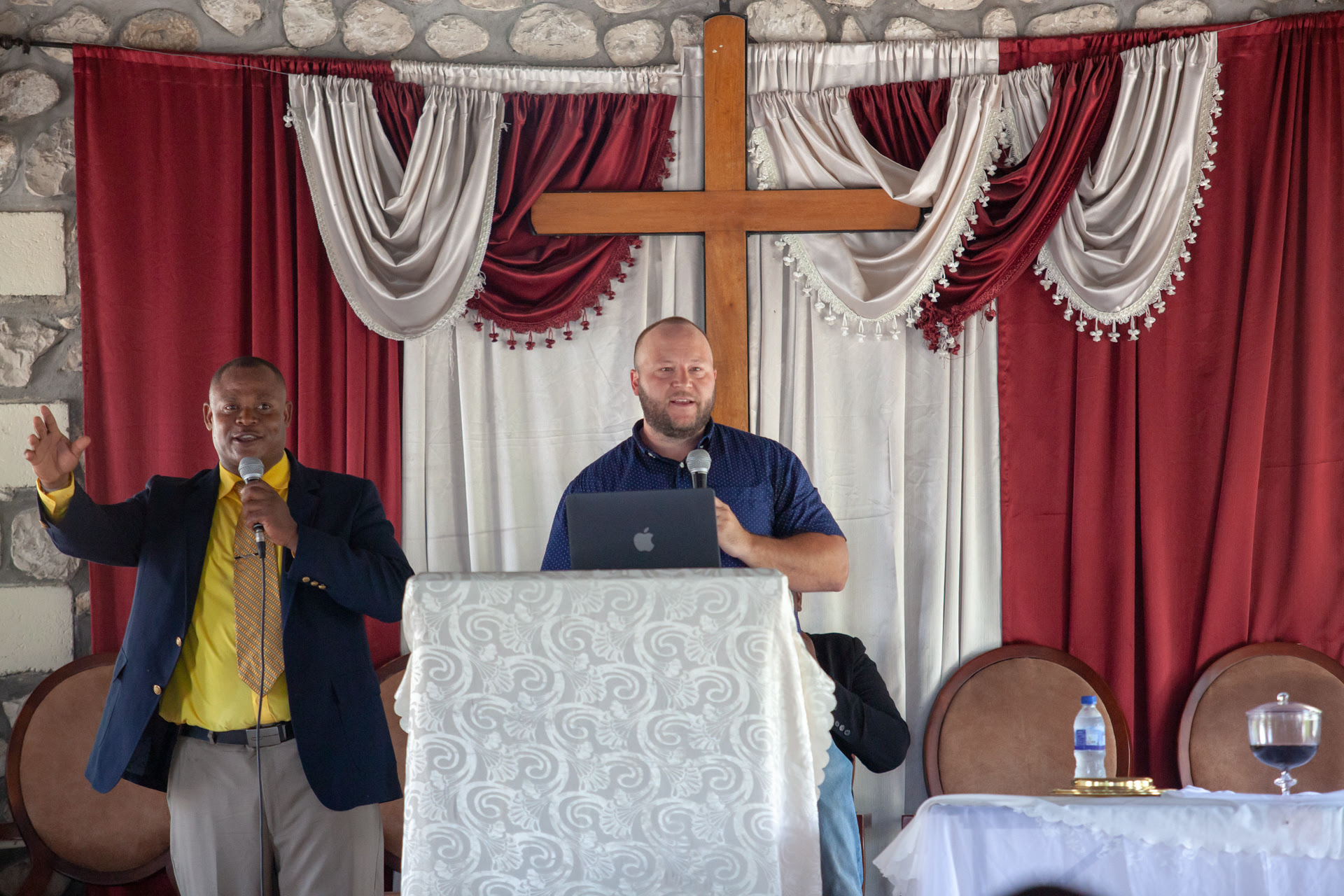 It is with mixed emotions we announce that our Executive Director, Matt Perry is leaving Schools for Haiti. He has taken a Pastor position with our home church in Tampa, Grace Family Church. We are grateful for Matt and his family for their sacrifice for the kids in Haiti over the last six and half years. Please pray for Matt, his wife Ashley and boys Eli and Jude as they move on to the next assignment God has called them. We know God has great things planned for Matt and his family.
Summer Feeding and VBS
theChapel Academy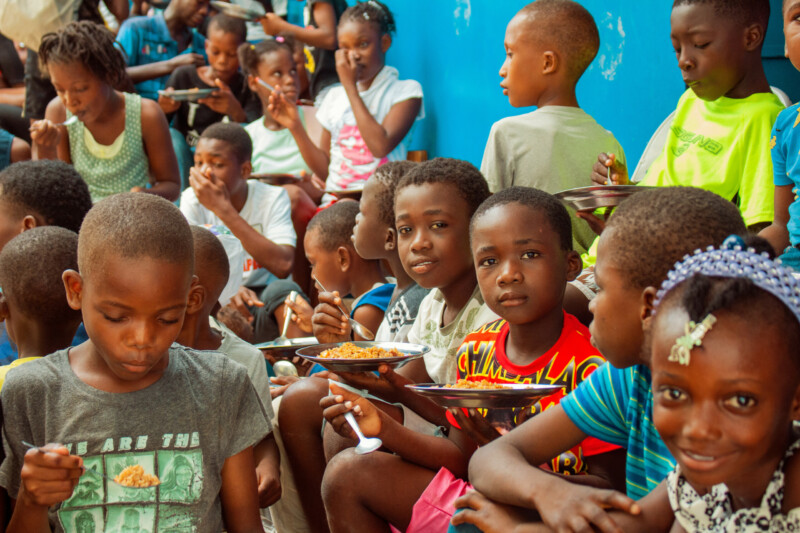 We would like to give a huge shout out and thank you to Pastor Q, Pastor Tom and the rest of the team at theChapel for giving the kids at theChapel Academy in Haiti the blessing of a special summer program. Over the period of six weeks we were able to provide over 6,000 meals to our students and their friends in the community. On the final week we invited the kids to a VBS program with lots of interactive Bible teaching, games, a special meal and even an ice cream truck. The theme of the VBS was 'Courageous Faith' and the students learned inspiring stories from the lives of Joshua, Gideon, David, Daniel and Jesus. This program was such a blessing to the students and the community that we have decided to have them in all of our schools starting next summer.
School Spotlight
The Grace School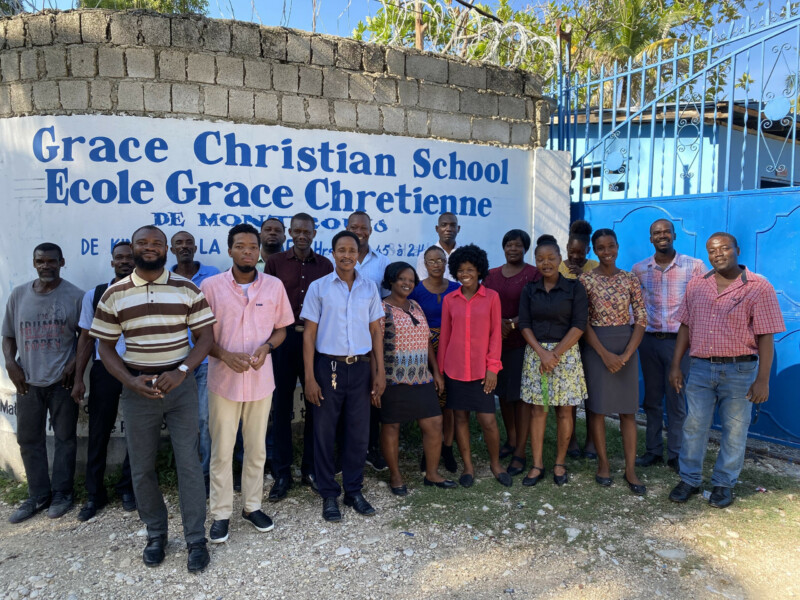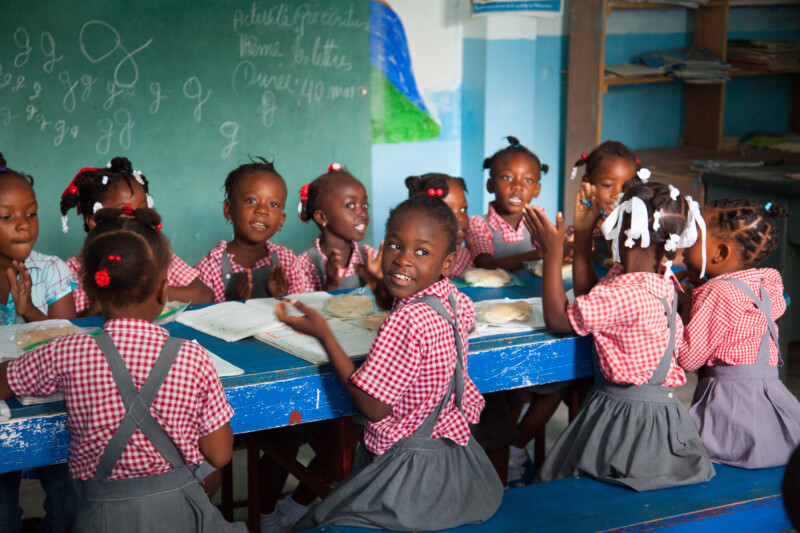 The Grace School was developed out of our first school which started in 2006 as a Kindergarten with 12 students. This school has grown from one small class to a vibrant learning facility which now has grades Pre-K through 11th grade and almost 300 students.
Since moving to our new facility in 2015, we have added solar electricity, lights and fans in every class, a clean water system, 6 bathrooms, a library, a separate kitchen, a soccer field and a vegetable garden.
The Grace School is supported by Grace Family Church in Tampa, FL. We are so grateful for their love and support for the students. Your investment in this school and community is making a difference for future generations.
Student Testimony
Christopher Castel Luders
6th Grade – Kelly School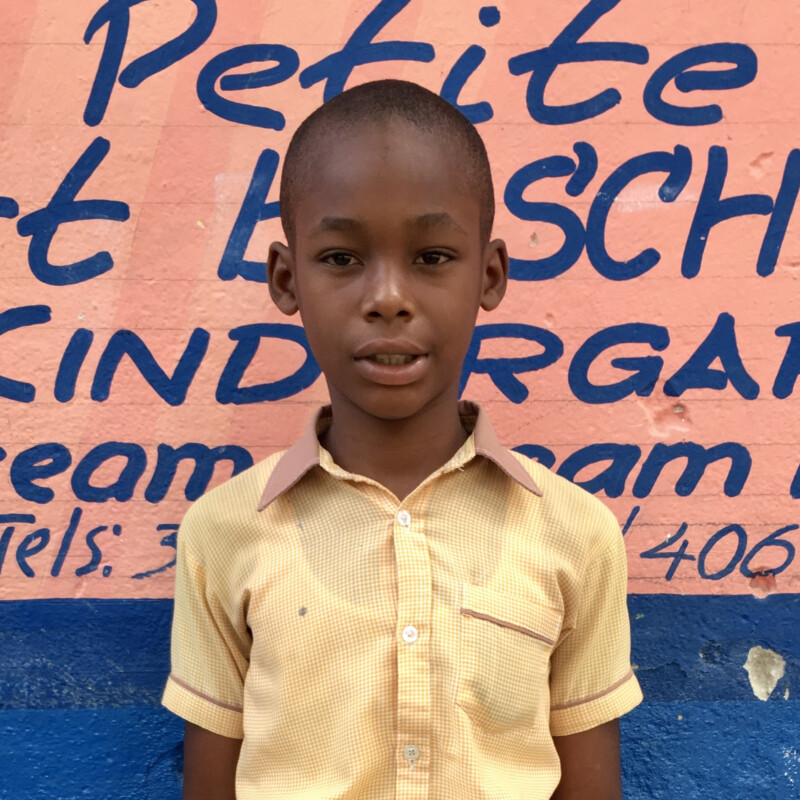 Hello, My name is Christopher Castel Luders, and I am 12 years old. I have one sister and I live with my father. Our mother left our family and moved to Chile. I came to Kelly school when I was in 4th grade. I am in the 6th grade now. I am so happy to be back at school after a long summer break. It's been very hard for my father to send us to school this year. I thank God for the Kelly School and the supporters. With your help it is possible for my parents to send me to school. I love everything about the school; the food, snack, and especially the English that they teach me. I am already sad because this year will be my last year in Kelly school. I wish they had more advanced grades. I am a big dreamer and I have a big dream. I want to become a doctor when I finish school.
God Bless you,
Christopher Castel Luders
Schools for Haiti would like to thank you all for the role you play in making each one of our students feel blessed and loved. Please consider what role God has for you this year and what investment you can make in the lives of the Haitian children. We need you to help us continue providing Christ-centered education to our students and expand to other children in Haiti who may not have access to education.
---
Please help us to continue educating and feeding our students. You've answered the call in the darkest of times and our students need your help now more than ever.
Please click the 'Give Now' button which will take you to our giving page. If you prefer to give by check, you can mail your donation to:
Schools for Haiti
C/O Gil Bailie
PO Box 273848
Tampa, FL 33688
Please know that you are all in our prayers. We pray that you will continue to see God at work in a mighty way during this time. God bless you and your families.
Blessings to all,
Schools for Haiti Team