1st Quarter 2021 Newsletter
Peace in the Routine
Joy in the Ordinary
Hello to everyone in the Schools for Haiti family. We hope you are having a great year so far.
This year has brought back a sense of normalcy and routine for our students. It may sound strange to say that God is blessing us with joy in the ordinary things of life when so often we expect extraordinary blessings from God. Yes, we still want and need the extraordinary blessings, yet we are also thankful for how God holds our daily lives together through a normal routine. Most of our students just want a safe environment where they can go to learn and grow in their faith. They want to know, day in and day out, this safe place is available for them. The events of 2020 took that away from our students and staff. Now God is restoring their peace by bringing back their uninterrupted routine. Schools for Haiti is so grateful that God is using our ministry to bring peace to the hearts of our students. We thank you all for supporting our mission to provide Christ-centered education and daily nutrition to our children in Haiti.
School Spotlight
Sharpe Christian Academy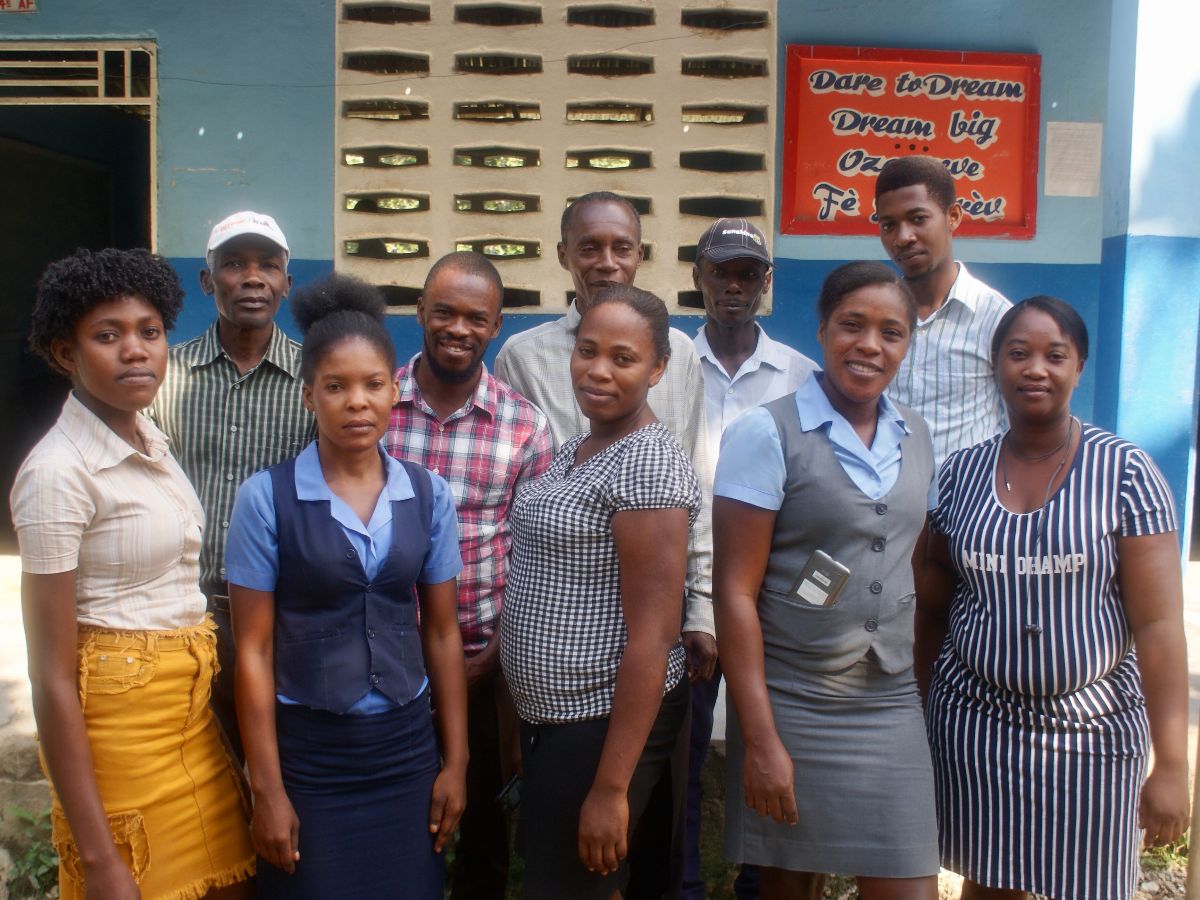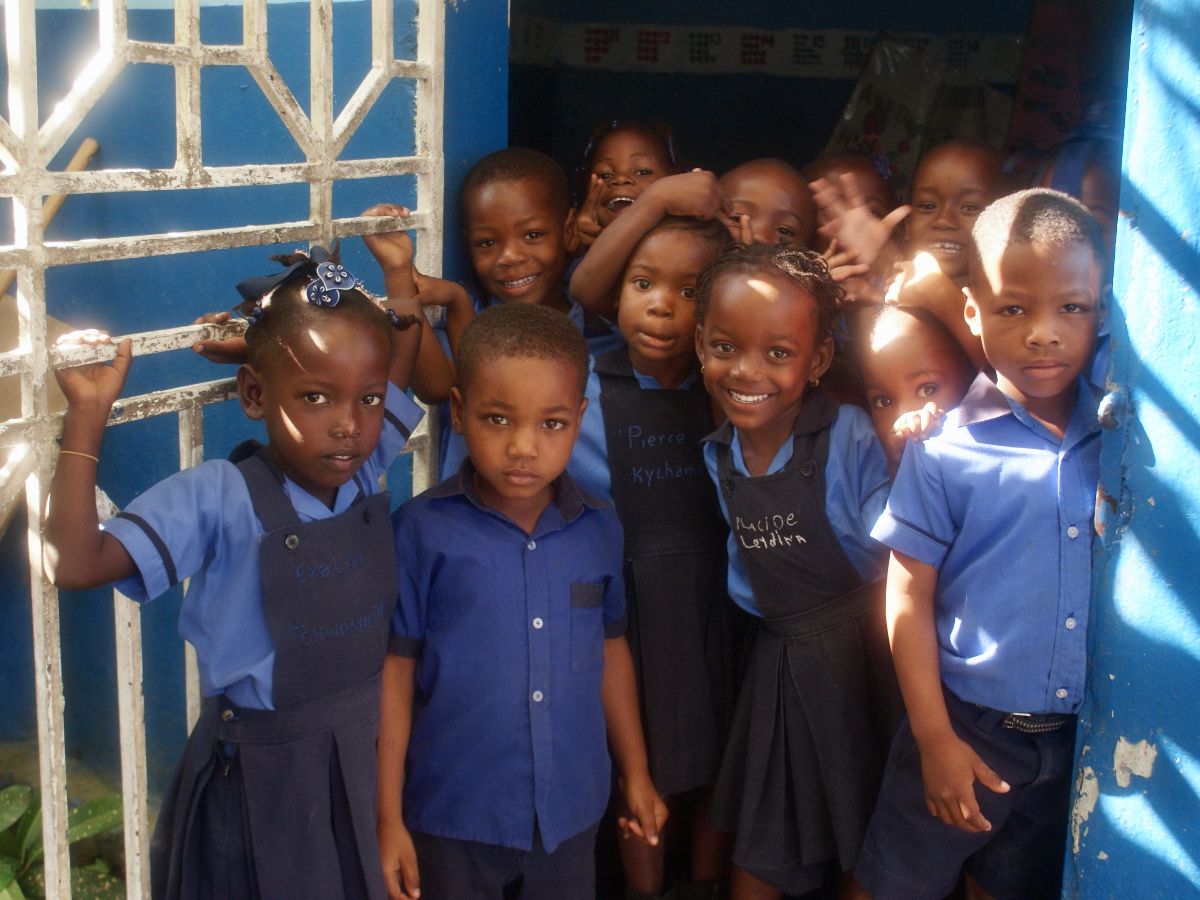 Sharpe Christian Academy began their journey with Schools for Haiti in September of 2016. We are currently finishing their fifth academic year in our program. This school is located up on a mountain road in a village called Pierre Payen.
Since 2016 we have added a kitchen and clean water system. We are in the process of acquiring additional land to build a playground for the students. Our goal is to have a playground and a solar system by the end of 2021.
In the last 4 years, Sharpe Christian Academy has seen significant growth. When we started in 2016, this school had classes up to sixth grade with 150 students. Now the school includes classes up to ninth grade with 250 students and employs 22 teachers.
We are so grateful for our school sponsors Mike and Marna Sharpe. Your investment in this school and community is making a difference for future generations.
Mission Team Spotlight
Fish Co.
We are excited to announce that we will start taking mission teams down to Haiti again this year. We have seven trips planned for the second half of 2021.
Thank you to Fish Co. for sending a small but impactful team down in March 2021. This was the first group we have been able to take down to Haiti since countries began shutting down in March of 2020. Cindy, Hannah, and Jonathan are working with our partner ministry, Fish Co., to help improve the lives of some of our students who live in a local orphanage near the Grace School. Fish Co. also works with SFH to implement community projects including the successful garden project at Grace School. We are blessed to be doing God's work alongside Fish Co. in Haiti.
Student Testimony
Evenson Talon
Kindergarten – Grace School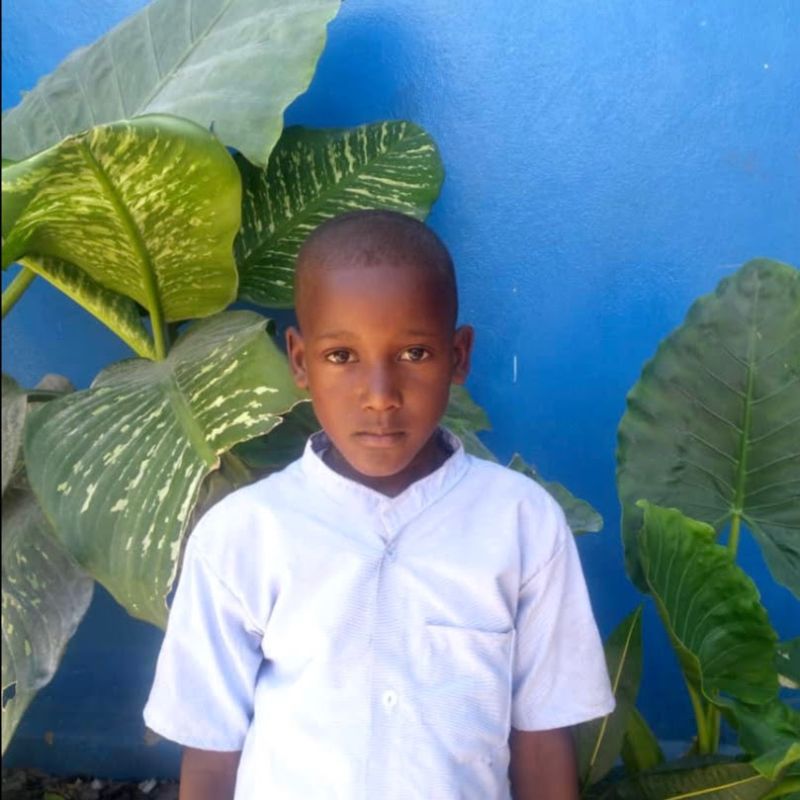 Hello my name is Evenson Talon. I am from the South of Haiti in a place called Fodèblan. In 2019 I moved to Montrouis with my aunt and my cousins. Both my parents have passed away.
I am 7 years old, and I am in kindergarten. Being at Grace School is the best thing that ever happened to me. I love my school so much. I wish that they could have the same school where I am from in the South of Haiti, so my other friends and cousins could enjoy the same opportunity. I really enjoy the snack in the morning and the hot meal for lunch. I love how the teachers treat me with kindness and help me with all my work. I used to be very sad after my parents passed away, but when I go to Grace School I feel like I found my family back. I hope to graduate from High School and make it to college some day.
God bless you all.
Evenson Talon
Bright Hope for Haiti
Gala & Auction
Thank you to everyone who attended the Bright Hope for Haiti Gala on February 19th. This was an amazing event from start to finish. Thank you to all of our sponsors, attendees, volunteers and committee members who made this night a success. Your efforts are making a difference in the lives of the children in Haiti.
Schools for Haiti would like to thank you all for the role you play in making each one of our students feel blessed and loved. Please consider what role God has for you this year and what investment you can make in the lives of the Haitian children. We need you to help us continue providing Christ-centered education to our students and expand to other children in Haiti who may not have access to education.
---
Please help us to continue educating and feeding our students. You've answered the call in the darkest of times and our students need your help now more than ever.
Please click the 'Give Now' button which will take you to our giving page. If you prefer to give by check, you can mail your donation to:
Schools for Haiti
C/O Gil Bailie
PO Box 273848
Tampa, FL 33688
Please know that you are all in our prayers. We pray that you will continue to see God at work in a mighty way during this time. God bless you and your families.
Blessings to all,
Schools for Haiti Team